Careers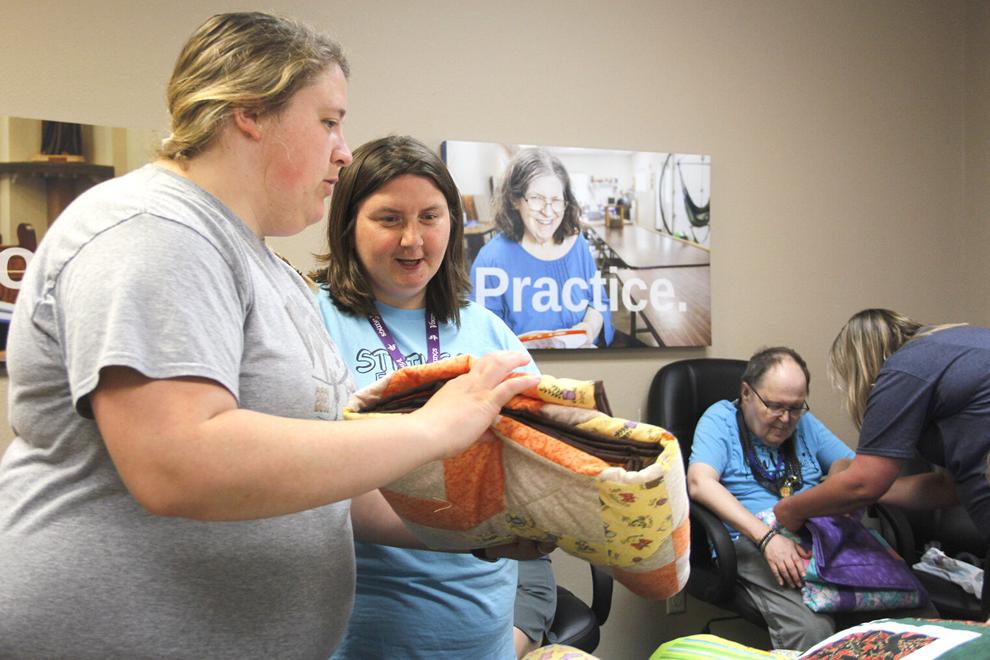 Want to make a difference?  Looking for that rewarding job?
More than a paycheck, a purpose.
Average wages of $15 to $25 per hour (according to education and experience) for Direct Support Professionals.
Valiant Living pays a time and a half for weekend hours worked!
Valiant Living offers fulfilling careers and opportunities. Working with us gives you the ability to make a positive impact on your, and others, lives. We invite you to browse our present openings.  If you don't see something that fits your career goals, please check our website often for updates and changes. Remember, it's always a good time to start living valiantly.
How To Apply:
Select one of the following options –
Stop by Valiant Living for an application
Print and mail the PDF application and release forms.
Use the "Fill and Sign" tool to complete the application and email it to hr@valiantliving.org
For questions or assistance contact:
Human Resources
Valiant Living
706 SW 7th St
P. O. Box 450
Madison, SD 57042
info@valiantliving.org
Tel: 605-256-6628
Fax: 605-256-2060
---
Valiant Living application for employment
Applicant Consent for Drug Testing
Save
Save
Save
Save